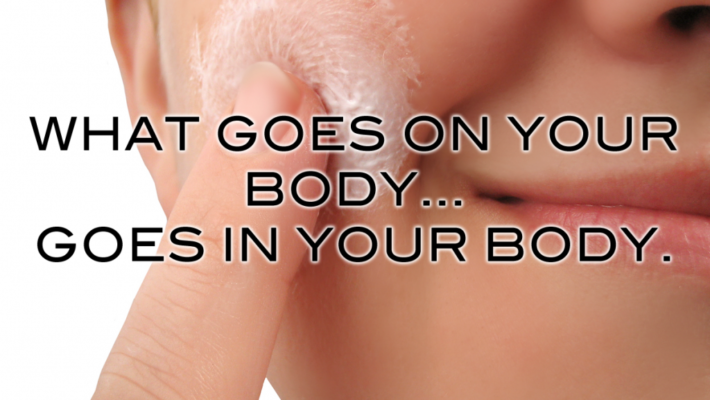 Study Confirms: High Levels of Toxicity are Drastically Reduced in the Body after Women Switch to Natural Make-up
Just three days of using different cosmetics and personal care products led to a dramatic drop in the levels of toxic, hormone-disrupting chemicals in the bodies of teenage girls in a study published in the journal Environmental Health Perspectives.
The study was conducted by researchers from the University of California, Berkeley, the California Department of Public Heath, and the Clinica de Salud del Valle de Salinas in Salinas, Calif., and a team of youth researchers from the CHAMACOS Youth Council.
The findings were particularly significant because the researchers selected the safer products using a publicly available database.
"Our study did not test [products] for the presence of these chemicals, but simply used techniques available to the average consumer: reading labels and investigating product safety through web-based databases," the researchers wrote.
The study was funded by the California Breast Cancer Research Program.
Toxic exposure "significantly" reduced
The study was conducted on 100 Latina girls between the ages of 14 and 18 who lived in Salinas and were participating in the Health and Environmental Research on Makeup of Salinas Adolescents (HERMOSA) study. The participants agreed that, for three days, they would only use cosmetics and personal care products provided by the research team.
All the products were selected from the Environmental Working Group's Skin Deep database, which is available online. They were all free of phthalates, parabens, triclosan and oxybenzone (also known as benzophenone-3, or BP-3). All these chemicals have been linked to endocrine-disrupting effects.
"Because women are the primary consumers of many personal care products, they may be disproportionately exposed to these chemicals," lead author Kim Harley said. "Teen girls may be at particular risk since it's a time of rapid reproductive development, and research has suggested that they use more personal care products per day than the average adult woman."
After just three days, levels of all four toxins in the girls' urine had fallen dramatically. Levels of metabolites of diethyl phthalate (a common fragrance and nail polish ingredient) fell by 27 percent. Levels of the sunscreen ingredient oxybenzone and the antibacterial chemical triclosan (found in soap, detergent, toothpaste, face wash and deodorant) both fell 36 percent. Levels of methyl and propyl paraben (used as preservatives in cosmetics, skin lotions and shampoos) fell 44 and 45 percent, respectively.
"Techniques available to consumers, such as choosing personal care products that are labeled to be free of phthalates, parabens, triclosan, and oxybenzone, can significantly reduce personal exposure to these potentially endocrine-disrupting chemicals," the authors concluded.
Findings' implications for individuals and society
"Personally, since the study, I've tried to use more organic products," said teen researcher and co-author Maritza Cardenas. "It's hard, especially as a college student who doesn't have a lot of money. You tend to just get what's on sale. But I've decided to splurge more on products with fewer chemicals because of the effect in the future. And if you can't make the best choice when you're buying because of cost, you can at least try to limit the use of the products you do buy."
In a press release announcing the findings, the Environmental Working Group highlighted the unregulated nature of the cosmetics and personal care products industry. Under current US law, manufacturers of these products do not have to prove the safety of any of their ingredients.
A bill introduced into the US Senate, the Personal Care Products Safety Act, would give the FDA the same authority to regulate cosmetics and personal care products that it has over drugs, including the ability to recall hazardous products. The law would require the FDA to test five cosmetics ingredients per year for safety, and require manufacturers to report any health harm stemming from their products. Warning labels would be required on products containing ingredients that could cause health problems.
Article retrieved from: http://www.naturalnews.com/053605_natural_makeup_chemical_toxins_body_chemistry.html#ixzz4AElQ2wLo
To learn more about how to clean up your make up or skincare routine contact us today at info@yaletownnaturopathic.com to speak with a Naturopathic doctor about cleaner choices and brands!