Your Naturopathic Clinic in Vancouver
Adam McLeod (former ND), BSc (First Class Honours) in Molecular Biology and Biochemistry was a Naturopathic doctor in Vancouver providing integrative cancer care in the heart of downtown Vancouver's Yaletown district from 2014 to 2019. Naturopathic medicine is a distinct primary health care system that blends modern scientific knowledge with traditional and natural forms of medicine. Treatment programs consist of using natural therapies including integrative cancer care, acupuncture, botanical medicine, clinical nutrition, spinal adjustment, physical medicine, and lifestyle counselling.
Adam is no longer practicing and no longer accepting patients as he has been pursuing other projects since fall of 2018.
Latest News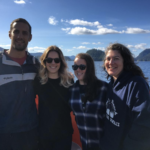 Very excited to announce that Dr. Adam McLeod will be joining Naturopathic Outreach Society this summer for another satellite clinic in Haida...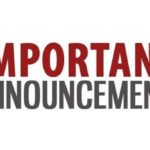 December 2, 2018
Comments (0)
I have recently made the decision to pursue an exciting opportunity however it is not possible for me to continue...