Welcome our New Practitioners!
We are very excited to welcome four new members to our team of experienced practitioner!
Breanne Dunlop, Registered Holistic Nutritionist
Her role as a Registered Holistic Nutritionist is to work directly with clients to provide guidance, support and education for all aspects that encompass nutrition – body, mind and spirit. As a holistic nutritionist, she practices with the intent on addressing her client's health concerns by understanding the root cause and correcting these imbalances within the body. Though she practices with a strong focus on diet and nutrition, she is a firm advocate in the body-mind-spirit connection, and strongly believes in the importance of one's mind and the power of their energy in their personal journey toward optimal health.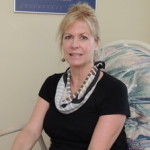 Barbara Belfie, Registered Clinical Counsellor
Barb has over 15 years of experience as a counsellor. She has an extensive background in supporting individuals of varying ages including children, youth, adults, couples and families. Some of her areas of interest and specialties include grief, permanent disabilities, chronic pain, brain injury, neurological and psychological disorders such as Autism, ADHD anxiety, depression, bi-polar, borderline personality disorder and OCD.
Colette Mrazek, Registered Clinic Counsellor
Colette specializes in parenting, relationships, attachment, anxiety, depression, addictions and disordered eating but has extensive experience treating a variety of other concerns such as grief and loss, death and dying, career and identity, anger, chronic pain, loneliness and isolation.
Colette also sees self-acceptance and self-compassion as the foundation for healing. She works to help people develop this for themselves by tuning into their emotions so they can re-discover what matters most to them.
Contact us today info@yaletownnaturopathic.com!