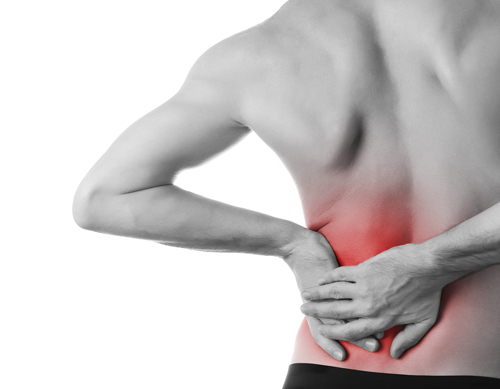 Neural Prolotherapy – Treatment for Chronic Neurogenic Pain
There's a very good chance that you or someone you know suffers from chronic pain. It is one of the most common complaints that cause people to seek treatment. Almost one in five adult Canadians report having a chronic pain condition; prevalence increases with age, and is more common in women than men. Treatment may be in the form of massage therapy, physiotherapy, acupuncture, chiropractic, over-the-counter painkillers, prescription-strength analgesics, or various other treatment modalities. Depending on the root cause of the pain, these treatment methods can bring varying degrees of relief.
What is pain?
At the most basic, pain is simply an unpleasant sensation carried by specific nerve fibers to the central nervous system, where it is registered as what we all understand as pain. The source of the pain may be a muscle or other soft tissue, internal organ, or from the nerve itself. Large nerves are themselves innervated by small nerve fibers that carry sensory signals that relate to the stimuli affecting those nerves.
What is Neural Prolotherapy (NPT)?
I recently had the opportunity to study with Dr. John Lyftogt, a medical doctor from New Zealand who is pioneering neural prolotherapy (NPT), a novel treatment in chronic neurogenic pain – that is, pain that originates in the nerves themselves (as opposed to pain that originates in another tissue which is then simply carried by nerves). This neurogenic pain has various causes – nerves can be constricted as they pass through, under or over muscles, fascia or other soft tissues, or as they pass over bony prominences (a well-known example of this is when you hit your "funny bone", which is actually pressure on the ulnar nerve as it crosses the elbow). These constrictions can cause the nerves to become inflamed and swollen, thus exacerbating the original constriction.
Short-term relief for neurogenic pain can be obtained through the use of nerve blocks – an injection of a local anaesthetic that temporarily changes physiology of the nerve, and therefore the way the nerve conducts its signals. In very general terms, this means affecting the sodium and potassium channels that are at the heart of every signal carried by our nervous system. But when the anaesthetic wears off, the pain returns as before.
How does Neural Prolotherapy cure pain?
NPT involves injections of a dextrose solution just under the skin, along the path of affected nerves. It is proposed that this sugar solution acts in a similar way to an anaesthetic nerve block – it prevents the nerve from undergoing "repolarization", which is necessary for generating the pain signal. Furthermore, it actually has a direct effect on the inflammation seen in the nerves, allowing them to return to a healthy state. The treatment itself is quite well-tolerated; a very small needle is used to inject small amounts of fluid just under the skin. A whole treatment session may involve anywhere from a few to twenty or more of these injections, and can take from 10 minutes up to 30 minutes.
Patients feel immediate relief from pain – within seconds. Prior to treatment, points on the skin would elicit pain from the slightest pressure. In less than a minute following treatment, often patients aren't even able to localize where the pain used to be.
How long this relief from pain lasts is variable – from a few days to even a week or two. Almost always, the pain returns – but typically it is less severe. After another treatment, the same relief is felt, which then lasts a bit longer than following the first treatment. After a course of treatment, many patients have been able to be completely pain-free after years of living with debilitating pain.
If this description of chronic pain sounds like what is experienced by you or someone you know, consider looking into NPT. It may turn out to be the treatment modality that ends your suffering and allows you to return to your active lifestyle, pain-free.