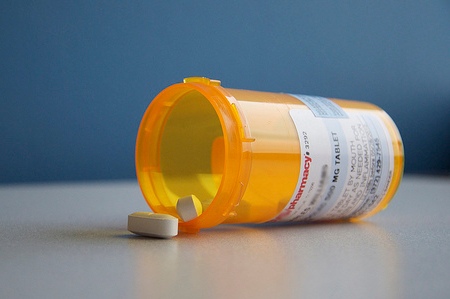 Diabetes drugs for Cancer?
Written by: Dr. Adam McLeod, ND, BSc(Hon)
Can drugs traditionally used for diabetes also be helpful with cancer? There is a growing body of evidence which indicates that both Metformin and a class of drugs known as thiazolidinediones can be a useful adjunctive cancer therapy. The biochemical mechanism behind this anticancer effect is poorly defined but there are some intriguing theories about the mechanism of action.
Metformin is the first line drug for patients with Type 2 diabetes and it is certainly effective at getting the blood sugar under control. Diabetic patients who regularly take metformin have a lower risk of developing cancer1. Metformin activates an enzyme known as AMPK. A recent breakthrough has found a key regulator of AMPK to be a protein known as LKB1. LKB1 is a well recognized tumour suppressor. Activation of AMPK by metformin and exercise requires LKB1, and this would also explain why exercise is beneficial in the primary and secondary prevention of certain cancers2.
Recent studies strongly indicate that the anticancer effects of metformin are indeed linked to AMPK3. Metformin appears to selectively target cancer stem cells, and acts together with chemotherapy to block tumour growth and prolong remission4. When used with doxorubicin it acts synergistically to reduce tumour mass and relapse rates more effectively than either drug alone.
There is a completely different class of medications that is also used for diabetes which appears to have anticancer effects. The drug class is known as thiazolidinediones. One of the most well known drugs in this class is called Avandia. Even though both of these drugs are effective at treating diabetes they work by a completely different mechanisms. The thiazolidinediones activate a receptor called PPAR and by activating this receptor it triggers a cascade of reactions that are beneficial to patients fighting cancer6,7,8. The drug increases the activity of a key tumour suppressor called PTEN5. This tumour suppressor is a protein that halts the growth of cancer cells by inhibiting an enzyme known as PI3K. There are many types of cancer that are dependent on inhibiting the function of the tumour suppressor PTEN. The bottom line is that this drug helps to put the brakes on the growth of cancerous cells by activating PTEN.
As more research accumulates supporting the fact that these antidiabetic drugs can be used to treat cancer, one thing is becoming clear. The anticancer effect from these drugs is due to their influence on several different metabolic pathways. The great thing about these medications is that they have a long history of use and they are well established as safe adjunctive cancer therapies. Like any medication it has to be used in the right context and this therapy is not for everyone. A Naturopathic doctor who focuses in cancer care will go through your entire case history to determine if this treatment is indicated. Contact your local naturopathic doctor to see if this therapy is right for you.
Dr. Adam McLeod is a Naturopathic Doctor (ND), BSc. (Hon) Molecular biology, First Nations Healer, Motivational Speaker and International Best Selling Author
He currently practices at his clinic in Vancouver, British Columbia where he focuses on integrative cancer treatments. https://www.yaletownnaturopathic.com
References:
1) Evans, Josie MM, et al. "Metformin and reduced risk of cancer in diabetic patients." Bmj 330.7503 (2005): 1304-1305.
2) Bauman AE.Updating the evidence that physical exercise is good for health: an epidemiologic review.J Sci Med Sport2004; 7:6–19.
3) Zakikhani, Mahvash, et al. "Metformin is an AMP kinase–dependent growth inhibitor for breast cancer cells." Cancer research 66.21 (2006): 10269-10273.
4) Hirsch, Heather A., et al. "Metformin selectively targets cancer stem cells, and acts together with chemotherapy to block tumor growth and prolong remission." Cancer research 69.19 (2009): 7507-7511.
5) Farrow, Buckminster, and B. Mark Evers. "Activation of PPARγ increases PTEN expression in pancreatic cancer cells." Biochemical and biophysical research communications 301.1 (2003): 50-53.
6) Bunt, Stephanie K., et al. "Rosiglitazone and Gemcitabine in combination reduces immune suppression and modulates T cell populations in pancreatic cancer." Cancer Immunology, Immunotherapy 62.2 (2013): 225-236.
7) Monami, Matteo, Ilaria Dicembrini, and Edoardo Mannucci. "Thiazolidinediones and cancer: results of a meta-analysis of randomized clinical trials." Acta diabetologica 51.1 (2014): 91-101.
8) Srivastava, Nishi, et al. "Inhibition of Cancer Cell Proliferation by PPARγ Is Mediated by a Metabolic Switch that Increases Reactive Oxygen Species Levels." Cell metabolism (2014).