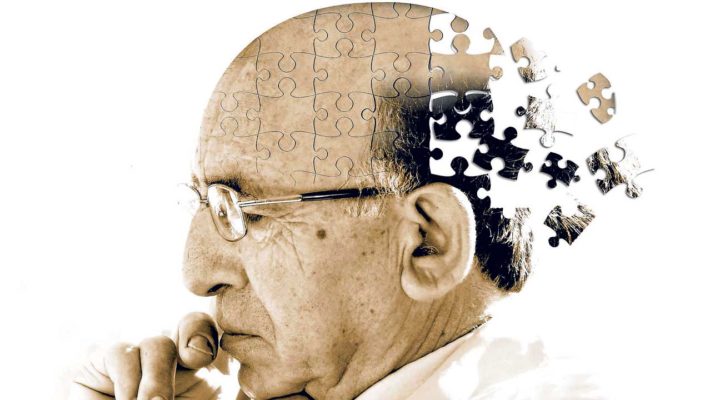 Alzheimer's Disease and Dementia
Alzheimer's Awareness Day is September 21st , so I wanted to take this opportunity to talk a bit about Alzheimer's disease and how naturopathic medicine may provide the answer that has thus far eluded the pharmaceutical world.
There are many potential causes of dementia, which affects more than half a million people in Canada, and that number is forecast to double in the next 20 years. Alzheimer's Disease accounts for approximately 60% of dementia patients, and has been called the "second-most feared disease in Canada". This description will come as no surprise to anyone who has been personally involved in caring for a loved one with Alzheimer's, as it can be heartbreaking to watch their personality vanish before one's eyes.
When it comes to conventional treatment options, there are at least 4 different drugs approved for Alzheimer's in Canada, which target either of the neurotransmitters acetylcholine or glutamate. These drugs do not cure the disease or slow its progress, but merely alleviate some of the symptoms. However, this can provide an improved quality of life for patients for several years, until they lose their efficacy.
As usual, prevention is still the best option. Research has long indicated that Alzheimer's was associated with diabetes. However, new research is now indicating that Alzheimer's may be related specifically to elevated insulin levels, as is seen in type 2 diabetes. Whereas type 1 diabetes (aka juvenile diabetes, as it is most commonly diagnosed in childhood) is an autoimmune condition in which the body's immune system attacks and destroys the insulin-producing cells in the pancreas, type 2 diabetes is a progressive condition associated with cells becoming less sensitive to the action of insulin. This forces the body to produce more and more insulin until the pancreas simply gets burned out. While insulin levels are high, this puts people at significant risk of developing Alzheimer's. Simply put, the enzymes that process excess insulin are the same ones responsible for breaking down amyloid-beta, the protein that forms the plaques and tangles seen in the brains of Alzheimer's patients.
When you take in foods that are high in simple refined carbohydrates (sugar and starches), they are rapidly digested and absorbed into the bloodstream. Your body responds by quickly pumping out insulin to bring these blood sugar levels down. However, your pancreas evolved to operate in more of a slow and steady way, producing a trickle of insulin to carefully balance a gradual blood sugar increase. In time, forcing it to break into a sprint over and over takes a serious toll.
At the same time, your cells are becoming resistant to the signal from insulin telling them to take in sugar from the bloodstream. This is caused by a few things that are all related – obesity, increased fats circulating in the blood, and a diet high in fructose (yes, that wonderful sugar seen in things like pop, candy – and anything else that contains high-fructose corn syrup). As insulin resistance develops, more and more insulin is put into circulation to get the same effect. This is where the risk of developing Alzheimer's increases, as those enzymes are being diverted away from breaking down amyloid-beta in favour of dealing with the elevated levels of insulin.
So what can you do about this? Type 2 diabetes is one of the most preventable and even reversible conditions out there, simply by following the basic diet and lifestyle advice that's been around for decades. Diet-wise, you want to prevent blood sugar spikes that come from high-glycemic foods and drinks. The Mediterranean diet – promoted for years for its cardiovascular protection – is ideal for this purpose as well. More fruits and vegetables and whole grains, and limited simple carbohydrates; lean protein like fish, chicken and legumes with each meal slows digestion and absorption of carbohydrates, as do healthy fats like olive oil, avocados, and fish oils. Regular cardiovascular exercise is also critical to restoring insulin sensitivity.
Naturopathic medicine may also have the best options out there for treatment of Alzheimer's. At least one doctor in the US has reported significant improvement in patients following his protocol – in some cases, symptoms improved by 70-80%, even allowing some formerly severely debilitated patients to return to work. Although results are still preliminary – considering the lack of other options, these developments are really exciting.
As we learn more about prevention, and treatment options become more promising, Alzheimer's disease doesn't have to be the frightening prospect it has been. If you have questions about how you can reduce your risk, make an appointment with one of our doctors at Yaletown Naturopathic Clinic.