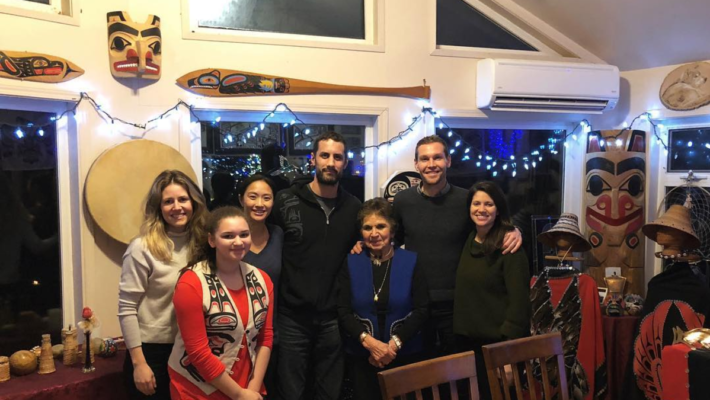 Another Successful Haida Gwaii Trip!
Sorry for the late post but we want to update everyone on our recent and very successful clinic trip to Skidegate Health Centre and Haida Health Center! The feedback from the community after the trip was again extremely positive! We were able to book more than 85 patients within our short trip with only 4 clinical days in both #Masset and #Skidegate. We hope to extend future trips to see even more patients as we always have a waitlist and a full schedule.
Special thanks to Lauren, Mary Kellie and Monica for everything they do for us, these trips would not be possible without you! Also have to thank the doctors:
Dr. Tomah Phillips, Naturopathic Doctor thank you so much for driving in such difficult conditions between clinics and keeping everyone safe!
Thank you Dr. Marisa Marciano, ND and Dr. Aubrey Shannon for always letting me squeeze in that extra one or two or three patients in during your break or lunch or end of the day.
Dr Adam Mcleod thank you for all your help and support organizing these clinical trips.
Last but not least huge thank you from the bottom of our hearts to the very generous supplement companies who donated towards our trip and Andrew Munaweera! Only with your help are we able to provide the community with supplies and supplements they would otherwise have a very difficult time accessing.
Our next trip to Haida Gwaii will be later this year, we hope to visit at least one more time in 2018!