Your Naturopathic Clinic in Vancouver
Located at 487 Davie Street, Vancouver, British Columbia
Natural and Scientific
Are you looking for the best integrative cancer care? Dr. Adam McLeod, best selling author of Integrative Cancer Care: The Power of Being Informed, is an experienced and highly trained practitioner with a special focus in cancer that can provide a wide range of treatments to improve your health and well-being.
Dr. Adam McLeod, ND, BSc (First Class Honours) in Molecular Biology and Biochemistry is the best Naturopath in Vancouver providing integrative cancer care in the heart of downtown Vancouver's Yaletown district. Naturopathic medicine is a distinct primary health care system that blends modern scientific knowledge with traditional and natural forms of medicine. Treatment programs consist of using natural therapies including integrative oncology, acupuncture, botanical medicine, clinical nutrition, spinal adjustment, physical medicine, traditional Chinese medicine (TCM), and lifestyle counselling.
Dr. Adam McLeod is licensed and registered to practice in the province of British Columbia with prescribing authority. Most services are covered by extended health benefits.
Latest News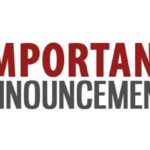 December 2, 2018
Comments (0)
I have recently made the decision to pursue an exciting opportunity however it is not possible for me to continue...
December 2, 2018
Comments (0)
Written by Dr. Jessica Moore Beans, beans the magical fruit, the more you eat the more…. you might prevent colon...