Your Naturopathic Clinic in Vancouver
Located at 487 Davie Street, Vancouver, British Columbia
Natural and Scientific
Are you looking for the best integrative cancer care? Dr. Adam McLeod, best selling author of Integrative Cancer Care: The Power of Being Informed, is an experienced and highly trained practitioner with a special focus in cancer that can provide a wide range of treatments to improve your health and well-being.
Dr. Adam McLeod, ND, BSc (First Class Honours) in Molecular Biology and Biochemistry is the best Naturopath in Vancouver providing integrative cancer care in the heart of downtown Vancouver's Yaletown district. Naturopathic medicine is a distinct primary health care system that blends modern scientific knowledge with traditional and natural forms of medicine. Treatment programs consist of using natural therapies including integrative oncology, acupuncture, botanical medicine, clinical nutrition, spinal adjustment, physical medicine, traditional Chinese medicine (TCM), and lifestyle counselling.
Dr. Adam McLeod is licensed and registered to practice in the province of British Columbia with prescribing authority. Most services are covered by extended health benefits.
Latest News
September 5, 2018
Comments (0)
Most cancer mutations are due to random DNA copying 'mistakes,' not inherited or environmental factors, Johns Hopkins researchers say. A...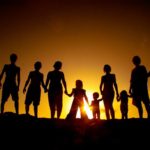 August 21, 2018
Comments (0)
Dr. Adam McLeod was recently invited by Saje Wellness to speak about integrative cancer care on their recent podcast. The...
Testimonials
Very knowledgeable and personable team of naturopathic physicians who treat a wide range of health concerns. If you're interested in a physician who takes time to get to know you and treat you as a whole, this is the place to be. Best price in town for allergy testing and IVs that I've found!

C.B

My experience with Yaletown Naturopathic Clinic was truly amazing. I absolutely love their holistic approach to health and well being. They helped me with my weight loss issues and decreased my overall stress levels. Their staff is helpful and professional and I can't say enough good things about them.

M.B.

My doctor offered me a very effective treatment and I really did feel significant improvement really soon. I followed all the prescriptions and now I feel great. Greatly thankful to all the staff, and I would definitely recommend this medical center to anyone who medic aid. Fantastic service and really helpful and caring personnel. I was impressed by pleasant atmosphere and the general assistance.

R.M.